Amazon Quiz Today- Answers & Win JBL Headphones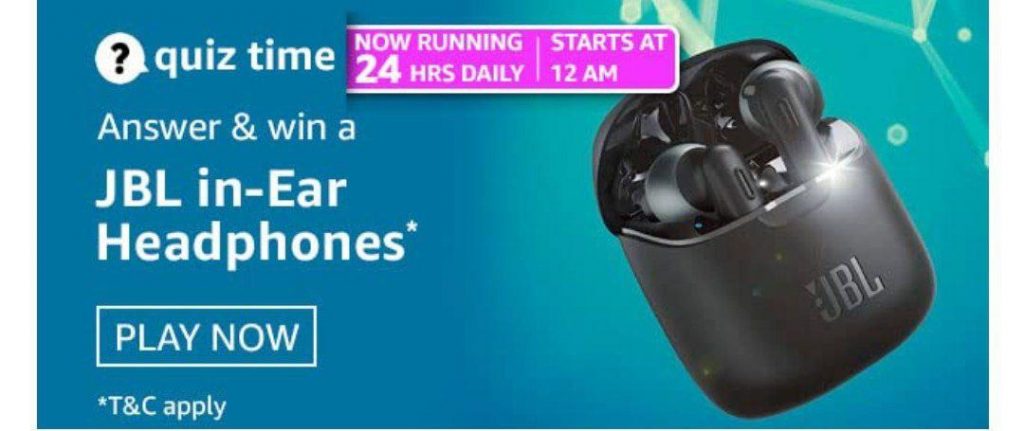 Quiz Answers
1 – Which of these events, addressed by PM Narendra Modi, is celebrated every year from January 12 to 16?
National Youth Parliament Festival
2 –Vishwa Hindi Divas is celebrated on January 10 to commemorate the anniversary of the first World Hindi Conference held in which city?
Nagpur
3 – The 2021 Republic Day tableau from which of these departments depicted the process of COVID-19 Vaccine development ?
Department of Biotechnology
4 –This fruit is native to which country?
china
5 – What kind of doctors specialise in the study of this vital organ?
Cardiologist