Amazon Quiz Today- Answers & Win Rs.20000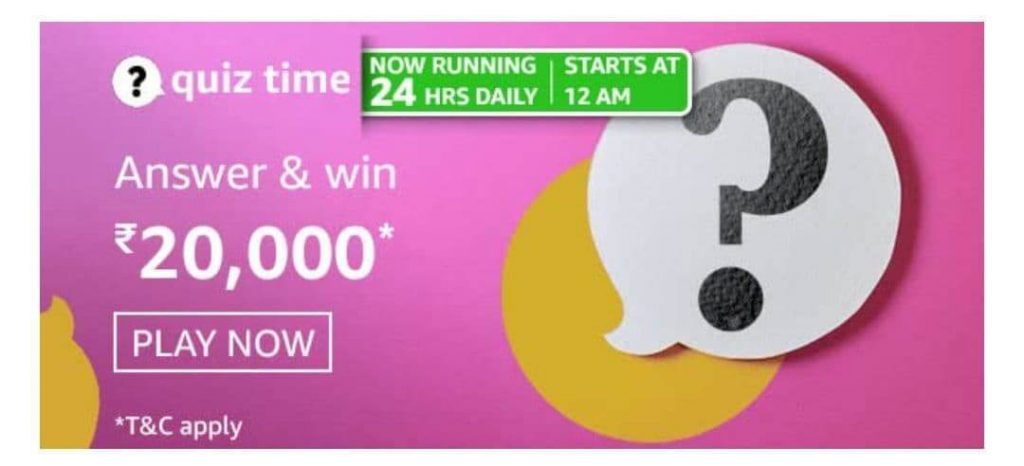 Quiz Answers

 1) Which company has become the country's first telecom company to successfully demonstrate and orchestrate live 5G service?
Airtel
2) In which country is the Mount Merapi volcano located?
Indonesia
3) Black Ops Cold War' is the lastest release from which iconic game franchise?
Call of Duty
4) What children's nursery rhyme with this object in its title is thought to be, by one interpretation, about the Black Death in Europe?
Ring a Ring a Roses
5) Which country consumes this food the most per capita?
Switzerland